For Adults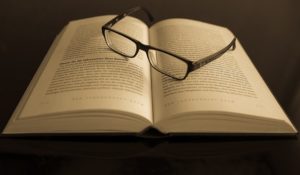 Suffolk Dyslexia Association
Our adult group offers low cost assessment for  teaching. Personal interest only, not for diagnostic purposes.
British Dyslexia Association
Tel: 0333 405 4555
Helpline: 0333 405 4567
www.bdadyslexia.org.uk
Checklist, which is available online
Online test, accessed via the website – cost around £30
British Psychological Association
www.bps.org.uk
For private assessments a list of psychologists can be found through the " find a psychologist " area. Look for an educational psychologist.
Tutor Information
From Patoss, the Professional Association for Teachers and Assessors of Students with Specific Learning Difficulties (SpLD)
The SPLD Resources Booklet is available to download Pdf, 79 pages for free from www.patoss-dyslexia.org  There is a nominal cost from the office – Patoss Ltd, PO Box 10, Evesham Worcestershire WR11 12W
Please note we check all our tutors for relevant up to date qualifications, we do not check their individual privacy policy, Indemnity Insurance or Disclosure and Barring Services (DBS) status
We suggest you look at the BDA information sheet "Private Dyslexia Tuition" on www.bdadyslexia.org.uk
The Following Tutors are members of the Suffolk Dyslexia Association
Elaine Stoneham
Willing to travel within the County
Independent Assessor of students with SpLD.
Tel: 01473 822536
email: elaine_stoneham@hotmail.com
Duncan Davies – Will travel in East Anglia
Tel: 01379 898028, Mobile 07841 872366
Email: dastdyslexia@yahoo.co.uk
Assessments, Age 16+
Available some afternoons, weekends and holidays.Qualifications: BA Hons. Humanities. City & Guild Cert for teaching students with Special Needs in further Education. Cert in Education (Further Education) OCR Level 7 Teaching and Assessing SpLD (Dyslexia). Patoss SpLD Assessment Award – Practising Certificate. QTLS Status.
Diane Thurlow – Bury St Edmunds & District (will travel up to 30 miles)
Tel: 01284 769154
Email: the.thurlows@btinternet.com
Dyslexia Teaching and Assessment
16+
Qualifications: SpLD, APC (Patoss) QTLS, PGCE, RIBA, B.Arch (hons)
Patoss SpLD Practising Certificate
June Devine
Prepared to travel up to fifteen miles from Ipswich or teach/assess in my own home
Tel: 07927 602051
Email: june_devine1@hotmail.com
Specialisms: Assessments, Access Arrangements for exams, Study Skills and English Language and Literature
Age range: Secondary, FE, HE and adult
Monday to Saturday, daytime and early evenings up to 7pm
Qualifications: BA HONS. PGCE  Dip.Sp.LD (OCR)  MA Education
Stella Alexiou:
Tel:  mobile 07907 872553
Email: infostella@gmail.com
Special Interests: Teaching and Workplace Needs Assessment.
Teaching: All ages, including adults.
Days & Times by arrangement.
Most areas of Suffolk
Workplace Needs Assessment: Adults.
Any area.
Days and Times by arrangement.
Qualifications: Qualified Teacher BA.ED. Hons QTS
PG Cert Dyslexia & Literacy.    AMBDA ADG WNA