Welcome to The Suffolk Dyslexia Association
The Suffolk Dyslexia Association is a small local charity which was formed in 1981. We give information and support to parents of school age children and adults with dyslexia.
Our aim is to ensure that there is a way forward for every dyslexic learner so that he or she receives suitable teaching, help and support.
Our main objective is to help children and adults to overcome the problems of dyslexia and associated learning difficulties and assist them to achieve their potential.
Some of the ways we help:
Raise public awareness of dyslexia by running events and fundraising activities
Provide a focus for information and resources
The Suffolk Dyslexia Association committee is made up of volunteers who meet once a month in Ipswich.
Anyone can join SDA, all you need to do is fill out the membership form.
To find out more click here
Dyslexia mainly affects the development of literacy skills such as reading, writing and spelling. Short term memory, mathematical ability, concentration levels, personal organisation and the ability to put things in sequence may also be affected.
To find out more about  Dyslexia click here.
Click here to find out more how SDA can put you in touch with those who may be able to provide the support you need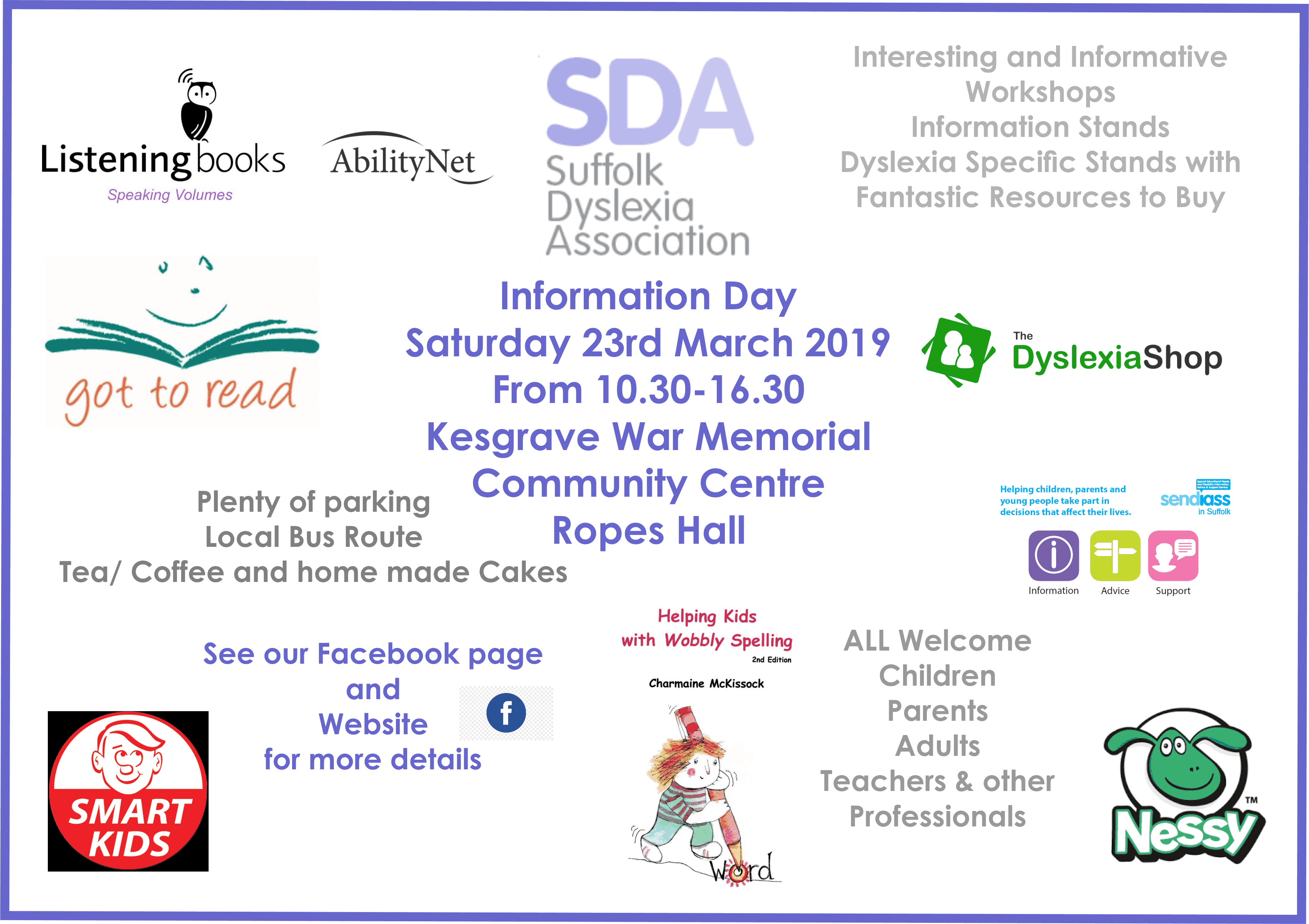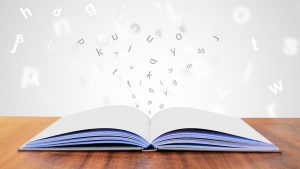 Saturday 23rd March 2019
Information

Day

This is a Free event but tickets for workshops need to be booked through eventbrite

 Wobbly Spelling No Longer Available as a Workshop! Many apologies for all who have booked tickets!
Saturday 29th June 2019
This is a free event but tickets need to be boooked through eventibrite
Watch this space for more information
Coming Soon